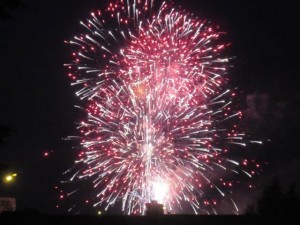 (Fireworks display from our front window on a previous Canada Day)
Still the best country in the world to live in despite all the ongoing political and social problems. Hard to believe the PCs have gone Trumpian with Poilievre marching with extremists. Diefenbaker and Pearson would be turning over in their graves. 
Here's to the Father of Confederation who unified Canada and made Confederation possible!