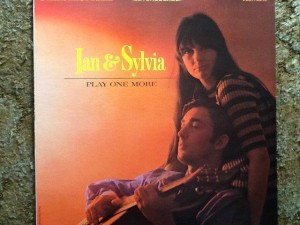 (Vanguard, 1966; photo: Paul Rockett, design: Jules Halfant)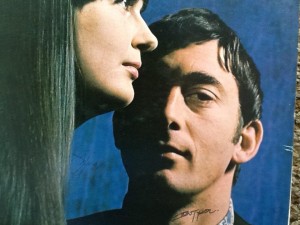 (So Much for Dreaming–closeup/excerpt of jacket, Vanguard, 1966; authentic, rare flatsigned cover: "Sylvia" to left of Ian's head, "Ian Tyson" on his neck; photo: Philippe Halsman)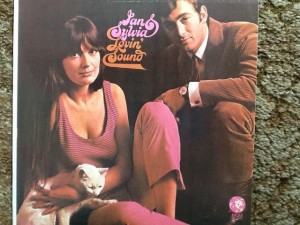 (1967 MGM album)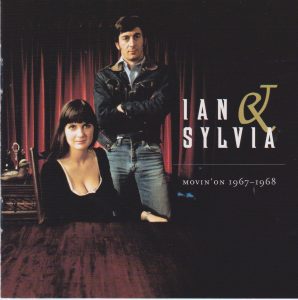 (photo from the 1968 MGM Full Circle album; divisions in their marriage were beginning to show here–Ian had a ranch north of Toronto and Sylvia lived in their T.O. Rosedale home)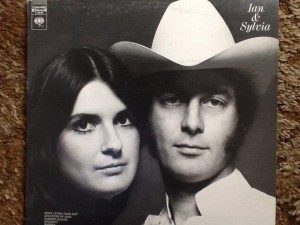 (Columbia, 1971)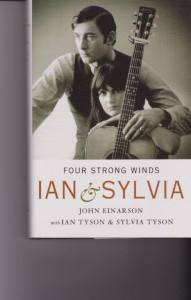 (highly recommended book by John Einarson and the Tysons, McClelland & Stewart, 2011; photo: Paul Rockett, Elliott Contemporary; design: Terry Nimmo)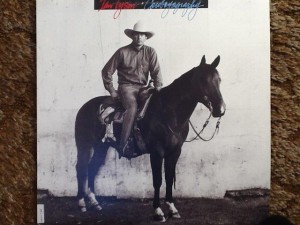 (Ian's preferred image and authentic cowboy identity from 1975 on; the popular Cowboyography, 1987, Stony Plain LP; photo: Kurt Markus, design: Elaine Prodor Design)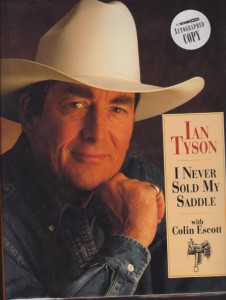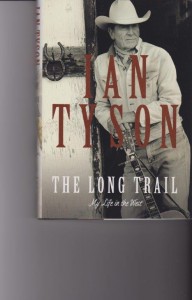 (left: signed illustrated bio–1994 Gibbs & Smith, photo: Ellen Brodylo & Mike Morrow, design: Mary Ellen Thompson; right: 2010 Random House–written with Jeremy Klaszus, photo: Kurt Markus, design: Terry Nimmo)
…………………………………………………………….

Ian Dawson Tyson (1933-2022) and Sylvia (Fricker) Tyson (1940-) have been entertaining for decades with their unique voices and songs. Ian and Sylvia, as they were first known, began working together in early '60s Toronto and eventually developed a wide-ranging fan base on both sides of the border. As a duo, they released many fine, interesting albums into the '70s including their country-rock masterpiece Great Speckled Bird,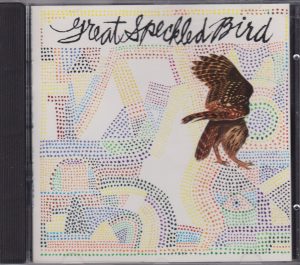 as well as writing many popular songs including "You Were on My Mind", "Loving Sound", "Someday Soon", and the iconic "Four Strong Winds"–frequently voted the most favorite, popular Canadian song.

They started as a folk duo, eventually being supported by such famous musicians as Felix Pappalardi, David Wilcox, Amos Garrett, and David Rea. They explored folk rock briefly before transitioning into country rock, largely through Ian's background and tastes. Along the way they had their own tv shows such as CTV's news show Sunday, and  Nashville North, later retitled The Ian Tyson Show.

After they split in 1975 and Ian walked out of his well-paying tv show, Sylvia hosted a CBC radio show Touch the Earth, anchored the popular all-female folk group Quartette, and wrote a well-reviewed novel Joyner's Dream. Ian, meanwhile, embraced his cowboy roots fully with a successful run of cowboy lifestyle albums for Holger Petersen's Stony Plain Records. He authored two books about his life, and eventually, he and Sylvia did some reunion appearances (notably on a 1980s CBC special–available online) and told their story together in Four Strong Winds, shown above.

I first got interested in them early in 1967 (when I was still in grade 12) via their first folk-rock album So Much for Dreaming, and learned to cover several of their songs. I picked up their previous album Play One More, their last folk album, and later that winter–Jan. 1968, my fiance and I saw them perform in a big sold-out gymnasium at U of M; they were hot then, touring campuses, and the perfect epitome of a handsome, talented folk duo-couple at the height of the hootenanny era. They would send shivers down your back with their a cappella Appalachian songs like "The Greenwood Sidie"! I have never heard a couple sing tighter and more powerfully than they did that night.

We later went to see them in their country-rock glory as Great Speckled Bird at the U of A cafeteria in late 1970–an amazing show that left many of their purer folkie fans in the dust. But they had many great new songs (""Trucker's Café", "Smiling Eyes", "Love What You're Doin' Child," "Calgary", "This Dream") and their best-ever back-up road band. They deserved a far better fate as tastes changed and their sales and concerts dwindled.

But they were both survivors and I'm glad I got to see Ian in his full cowboy sensibility playing live several times, including with ESO. The three books released (above) cover his and Sylvia's life and work together and apart nicely. Much of their best Ian and Sylvia work is covered by Great Speckled Bird and by The Complete Vanguard Studio Recordings.
One of the top 3 folk acts of the time, they significantly influenced my early music, other folk songwriters like Lightfoot and Neil Young, and developed new understandings of the possibilities of folk music. They were truly beautiful, charming, tasteful entertainers and remain wonderful examples of Canadian performers, songwriters, and artists who came to the timely fore of Canada's then-Centennial era.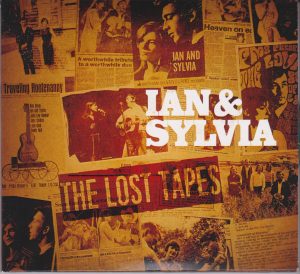 (A recent release–2019–worth getting for their live band performances on disc 1 of many of their old popular folk songs–"Darcy Farrow", "When First Unto This Country", "Four Rode By", "Nancy Whiskey", "Four Strong Winds", "Little Beggarman".)