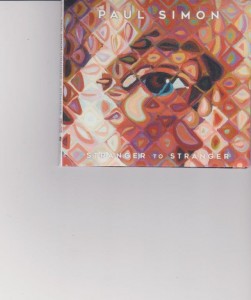 The Album of Our Time capturing the atmosphere of the daze.
Major experiments and successful choices in music, sound, and lyrics.
This album is a major game-changer, not unlike Graceland.
A delightful, thought-provoking, mood-evoking classic, landmark album.
A Masterpiece.
if you buy, get the deluxe version with extra and live songs. (Concord Records CD)
Paul Simon has maintained and extended his status as the (Other) Great Songwriter of Our Time (the past 40 years, along with Dylan). No one else has maintained the integrity and high standard that these two guys have repeatedly set successfully and popularly. This album remarkably reflects our times and the moods of our culture and world.