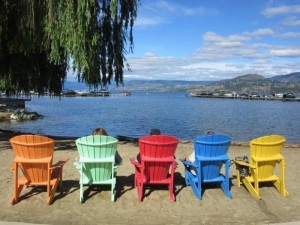 More or less what Arthur Miller said to a young man who was feeling depressed and unimportant at the time.
Unabashedly, I will state that I've long been a proud and relatively happy individual and individualist. "To thine own self be true" going back to studying Hamlet in grade 12 and all that.
I was talking to the most beautiful knockout East Indian bank associate by chance yesterday at length yesterday. She has been in this country for 6 years, and moved up in the bank echelons within 4 short years. Remarkable young lady.
Anyway she asked about what I did and I said I wrote some 60 odd books and that she might have studied some of them depending on when and where she was educated. She said she never read and in a flash I saw her completely differently. My own trajectory and journey has been heavily reading-based. And yesterday I bought the most expensive book I will ever own. A rather expensive signed limited ed. of a Virginia Woolf rare ed. signed in purple ink by Woolf.
Now how many people do you know who still read? How many people do you know who have a library or collect books? How many people do you know who collect signed ephemera and books by great writers? How many people do you know who've spent thousands on book collecting? How many people do you know who read Virginia Woolf? Who do you know who has a signed book by her? How many people do you know who have a book of hers signed in purple ink? Who do you know who would write about this experience on a blog? How people do you know who have completed a unique blog on Canadian literature? How many people do you know who have a blog called Tothineownselfbetrue? How many people do you know who are writing in Woolf-Montaigne manner online today? How many people do you know who vaguely resemble any of the above?
As Miller said, we are each of us unique and there is only one of us ever. Elsewhere, in this blog is a Dave Brubeck signed letter to a young fan who wrote to the jazz great for advice. His reply was I can't tell you how to live or how to do things, or give you advice. His point, similarly, is that there are no 2 'snowflakes' out there. Joseph Campbell said much the same thing about knights of old entering the dark forest on life's journey. Each one had a different path in and a different experience.
Let me just say that I am glad that my life experience has been so wonderfully different and fulfilling as I reach this climactic moment in book collecting, and completely and happily different from the woman in the bank. Every day, I am glad I can read, think, and have wide and fuller consciousness about my life experience so far. Woolf's book is an affirmation and high achievement in a number of my processes. I have been reading her heavily the past year, including her diary. I have gotten very close to her. And this book will, no doubt, add another powerful intimate dimension and presence to my inner life and spiritual satisfaction.
And I would dare to add that you will not find me elsewhere out there in any other individual and that I feel very lucky to have developed into the person and individual I am. I would not change or have changed a jot or iota.