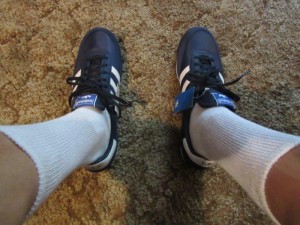 I put them on each year at this time to commemorate his achievements and run. He's still one of our greatest selfless heroes.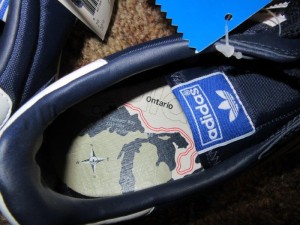 There were only 6,500 made. The insoles are neat–have maps of his run. In one shoe, you see his NF start to Thunder Bay end (farthest point inside). In the other, the reverse, Thunder Bay end back to NF start.
Some guy selling these for over 600 on eBay. I'll keep these in pristine condition and bequeath them to my daughter; we used to participate in the runs.