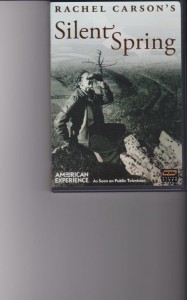 (highly recommended documentary on a major paradigm-shifter of the '60s, Rachel Carson)
that money, making money, and The Economy are what are the most important things in life and the world.
Before this, last seen in the late 1900s, Great Men and Women were seen as drivers of significant change and history.
For the record, the last truly Great Men and Women were Nelson Mandela, Martin Luther King, Winston Churchill, Mahatma Gandhi, the current Dalai Lama, Stephen Hawking, Jane Goodall, Mother Teresa, Rachel Carson, and Walt Disney. In Canada, we've had only one–Terry Fox.
I think it is ironic and significant that most of these people are ignored and forgotten by the mass of people living in the West today. It's possible we may have another truly Great Man or Woman on the scale of past history. But only because of something large he or she does to stop world war and save the planet from extinction.