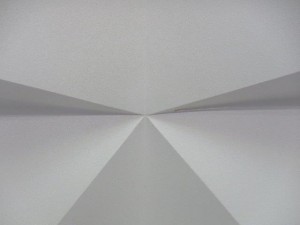 (photo by RD)
Thus it was that patterns became a driving force in my own teaching and the writing of textbooks. The awareness of patterns, the possibility of patterns, the understanding of patterns, the appreciations of patterns, and the applications of patterns.
I was teaching in Grand Centre, AB, in my second year of teaching when I encountered theme teaching. After that, I set up and taught thematic courses, and taught, largely by theme in my courses. From the tables of contents in my textbooks of yore, you can see this overriding concept at work and how it organizes learning, understandings, and consciousness.
For me, then, a fair chunk of my life has been about themes and ideas stemming from those school days (Good and Evil, Reality vs. Illusion, etc.) to those found the past 4 1/2 years in this blog (from the first month: key ideas–Conferring the Meanings of One's Own Life, On the Necessity of Being an Individual; basic patterns: Presence and Non-presence, Connected and 'Removed').
Above all, I am a fully conscious individual and thinker, and have long been. It is something I became in the process of my life so far via a natural and conscious individual evolution and self-actualization, long-term. (I attribute all of this to my university education, my teaching experiences, my textbook and blog writing, my poetry, my thinking, my explorations of/in other arts, and my many past presentations and workshops.)
There are many more patterns to come and to articulate through this blog. The past and the ideas of great writers and thinkers provide a non-stop frame of reference for all the madness and absurdity unfolding in the world today. Your faithful correspondent will continue to point out salient points and patterns as long as this blog runs.
……………………………………………………….
"My eyes can dimly see/The pattern of my life/And the puzzle that is me."
–Paul Simon, "Patterns"